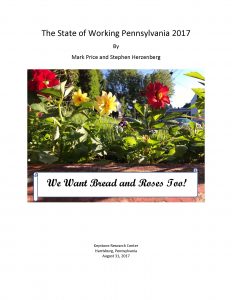 Mark Price, from the Keystone Research Center, will discuss "The State of Working Pennsylvania" during a brown bag seminar this Thursday at 11:15 in Academic West 115.
The Keystone Research Center (KRC) was founded in 1996 to broaden public discussion on strategies to achieve a more prosperous and equitable Pennsylvania economy. Since its creation, KRC has become a
leading source of independent analysis of Pennsylvania's economy and public policy.
This discussion is sponsored by the Economics Department as well as the Bucknell Institute for Public Policy (BIPP).