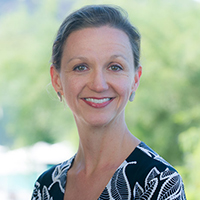 Bucknell's Career Development Center is looking for externship hosts, and we're hoping we can recruit alumni in public policy to host externs.  Sheree Anne Kelly '97, Chair of the Bucknell Institute for Public Policy's Advisory Board, has hosted numerous externs.
"Externships are a win-win for students and employers. Students get a quick snapshot of an organization or industry by spending time entrenched in the company. It's like peeking behind the curtain to see how an organization operates. Students often learn about entire career fields they never previously considered. Employers get the chance to showcase their work and energize a future generation of employees."
-Sheree Anne Kelly, Senior Vice President, Public Affairs Council
Annual Bucknell externship host in Washington, D.C.
The Bucknell University Externship Program is a job shadowing experience in which hosts bring students into their workplace and share information about their careers and industries to assist students in their career decision-making process.
To learn more, see information from the CDC at this link and the handbook at this link, or contact Emily Dietrich at edietric@bucknell.edu or 570.577.1589 with questions.