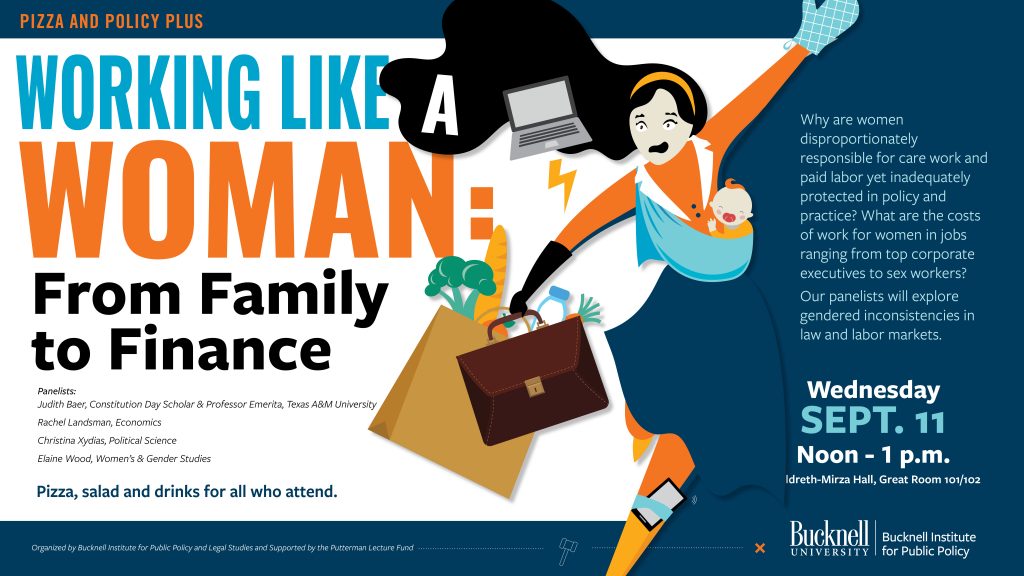 Please join us at the following Sept. 11th and 12th Constitution Day events!
Wed. Sept. 11th
12-1 p.m. Pizza and Policy that discusses the challenges that women face from family to finance, in policy and law.
(Great Room, Hildreth-Mirza Hall). Pizza, salad and drinks for all who attend.
Wed. Sept. 11th
3-5 p.m. Student Meet and Greet with Dr. Judith Baer, an expert in public law and feminist jurisprudence (Arches Lounge, ELC 304). This is an informal drop-in session for students to talk with Dr. Baer about equal pay and other workplace issues, women candidates in presidential elections, the intersection of freedom and public policy, and the Supreme Court and feminism among other topics. Students are encouraged to stop by during this time to share their views and experiences. Light refreshments will be provided.
Thurs. Sept. 12th
7-8 p.m. Constitution Day Talk by Dr. Baer ""Liberalism and Feminism in the Supreme Court: Which is the Rock and Which the Hard Place?" (ELC Forum).
Dr. Baer's website for additional info:
https://pols.tamu.edu/about-us/faculty-directory/judith-a-baer-professor/
Organized by the Bucknell Institute for Public Policy and Legal Studies and supported by the Putterman Lecture Fund.