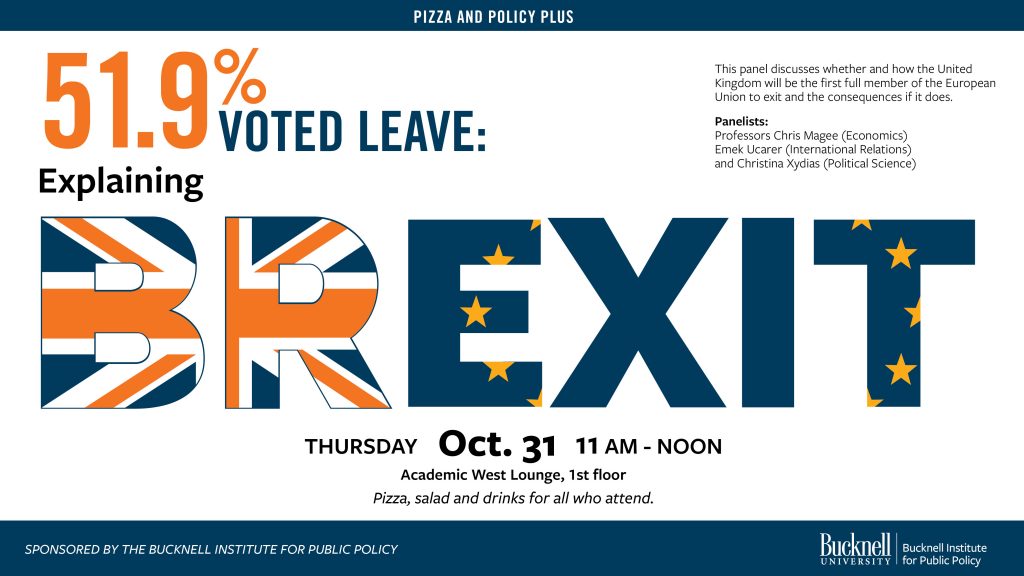 51.9% Voted Leave: Explaining Brexit
Thursday, October 31st, 11:00 a.m. – 12:00 p.m. Academic West Event Lounge, 1st floor
Panelists Prof. Chris Magee (Economics), Prof. Emek Ucarer (International Relations), and Prof. Christina Xydias (Political Science), will discuss whether and how the United Kingdom will be the first full member of the European Union to exit and the consequences if it does.
Pizza, salad and drinks for all who attend.
Sponsored by the Bucknell Institute for Public Policy
.